Intimate Weddings
Corporate Events
Private Gatherings
Cocktail Events
Birthday Parties
Our European-Mediterranean menu is constantly expanding. We have a variety of Paella and Tapas. Breakfast, lunch and dinner packages are available for a wide range of gatherings and events. Our packages cater for a minimum of 20 guests per party.
Employee Recognitions
Client Appreciations
Retirement Parties
Ceremonies
Graduation Parties
Our basic Paella Package includes the Paella of your choice, our artisan bread platter, and a semi-deconstructed salad composed of lettuce, tomatoes, cucumbers, julienne of red peppers, olives and home made lemon vinaigrette.
$30/person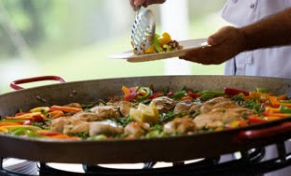 "Land and Sea" or Mixta Paella
Our most popular Paella combines marinated boneless chicken and jumbo shrimp, mussels, clams, saffron infused chicken broth, and valencia rice. Garnished with beautiful red peppers, string beans and lima beans.
Chicken Paella
Arroz con Pollo a la Valenciana, made only with dark chicken meat and fresh vegetables. Chorizo may be added upon request.
Vegan Paella
Made ONLY with seasonal vegetables and NO animal proteins. A super healthy and delicious alternative.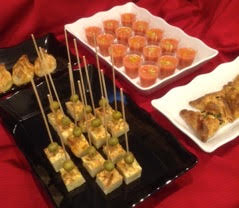 Standard Tapas Package
This package includes our Tortilla Española Bites, Gazpacho Soup Shots, and Baked Empanadas of either chicken, beef, or spinach ricotta cheese.
$10/person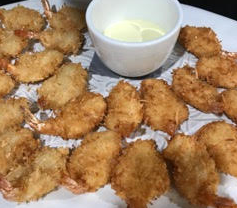 Coconut Covered Shrimp
Garnished with our home made Pineapple and Cream Cheese Sauce.
$7/person
Shrimp Cocktail
Grilled, Brandy marinated Jumbo Shrimp, served with home made Brandy infused cocktail sauce.
$7/person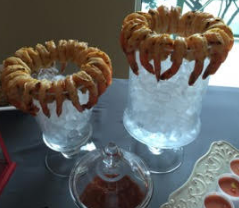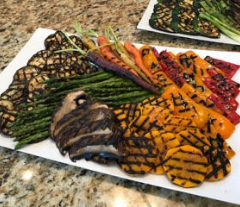 Roasted Vegetable Platter
Vibrant roasted vegetables, hand prepared on a platter for display at your party.
$9/person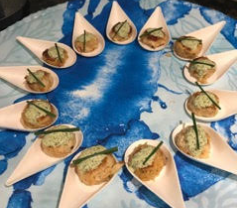 Mini Crab Cakes
Hand crafted and served with our home made cilantro sauce. (2 units/guest)
$8/person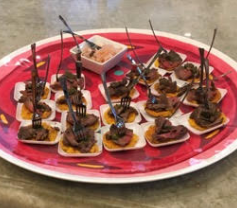 Mini Flank Steaks
Juicy Flank steak on a sweet corn cake. Topped with our signature chimichurri and pickled onions. (2 units/guest)
$7/person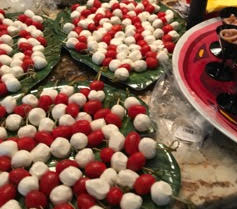 Caprese Skewers
Mini mozzarella with cherry tomatoes on a skewer with home made balsamic-orange reduction. (2 units/guest)
$5/person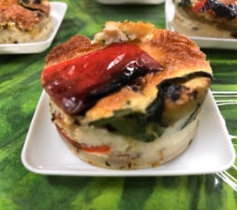 Vegetable Quiches
Roasted vegetables quiches are perfect for breakfasts or brunch events.
$6/person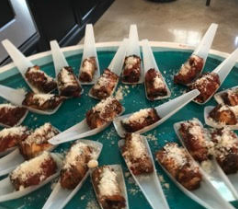 Rollatini
Mini eggplant rolls with home made marinara sauce and grated Parmigiano cheese. (2 units/guest)
$5/person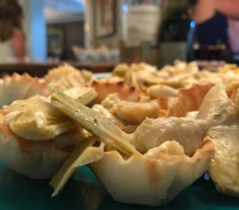 Mini Tartlets
Mini Filo tartlets filled with creamy artichokes and leaks. (2 units/guest)
$5/person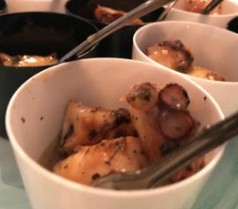 Grilled Octopus
Grilled Octopus, oregeno, and lemon sauce presented in a mini cup
$7/person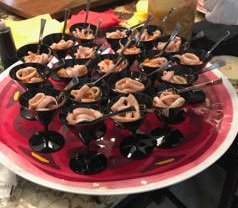 Calamari Cups
Mini cups of sweet and sour Calamari en Escabeche, with diced red onions and carrots, and garnished with a piece of toasted bread.
$5/person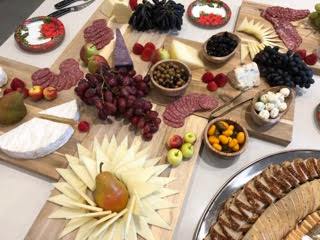 Cheese Board
This stunning cheese board, displays Spanish Manchego cheese, Goat cheese, Brie and Saint Andre cheese or Delice de Bourgogne (depending on availability), Sopressata, and a fruit arrangement. An assortment of mini toasts and crackers are displayed as well.
$290 for the first 20 guests
$8 for every additional guest.
Fruit Tarte
Made with home made lemon custard and topped with blackberries, raspberries and blueberries.(serves 12-16)
$50
$4 per individual tartlets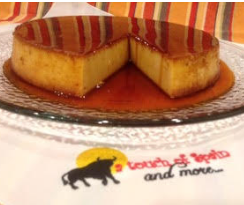 Flan
The perfect sweet treat complimenting your Paella party is our home made Creme Caramel, also known as Flan. (Serves 12-20 guests)
$40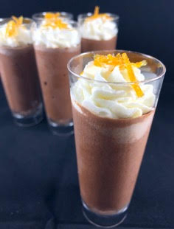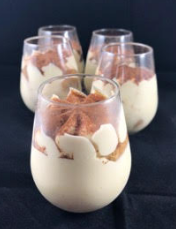 Chocolate Mousse
Rich and decadent Chocolate Mousse, made with Belgian Dark Chocolate and topped with Orange Confit presented in individual cups.
$4/Unit
Tiramisù
This scrumptious and creamy coffee dessert is presented in individual cups
$4/Unit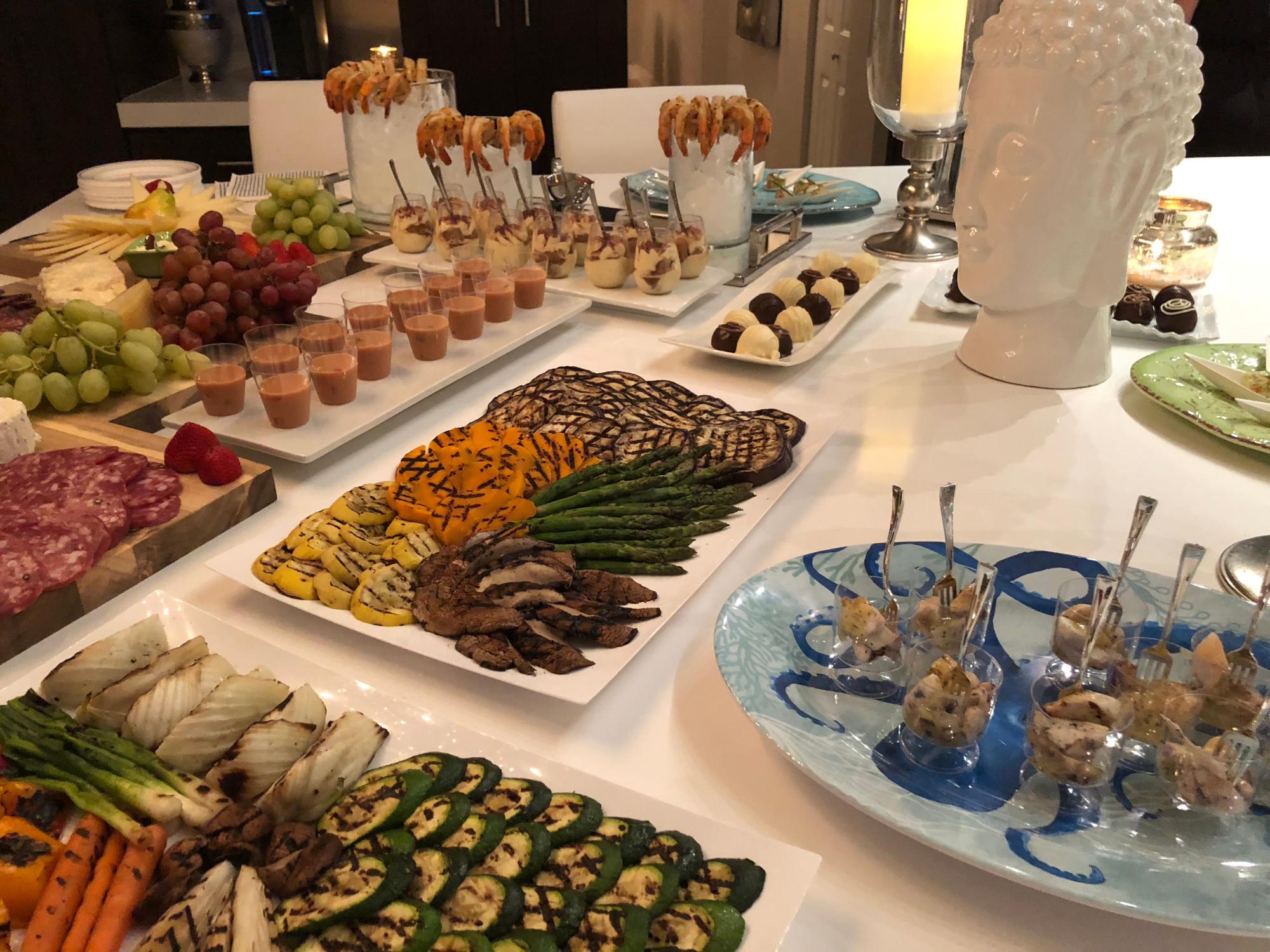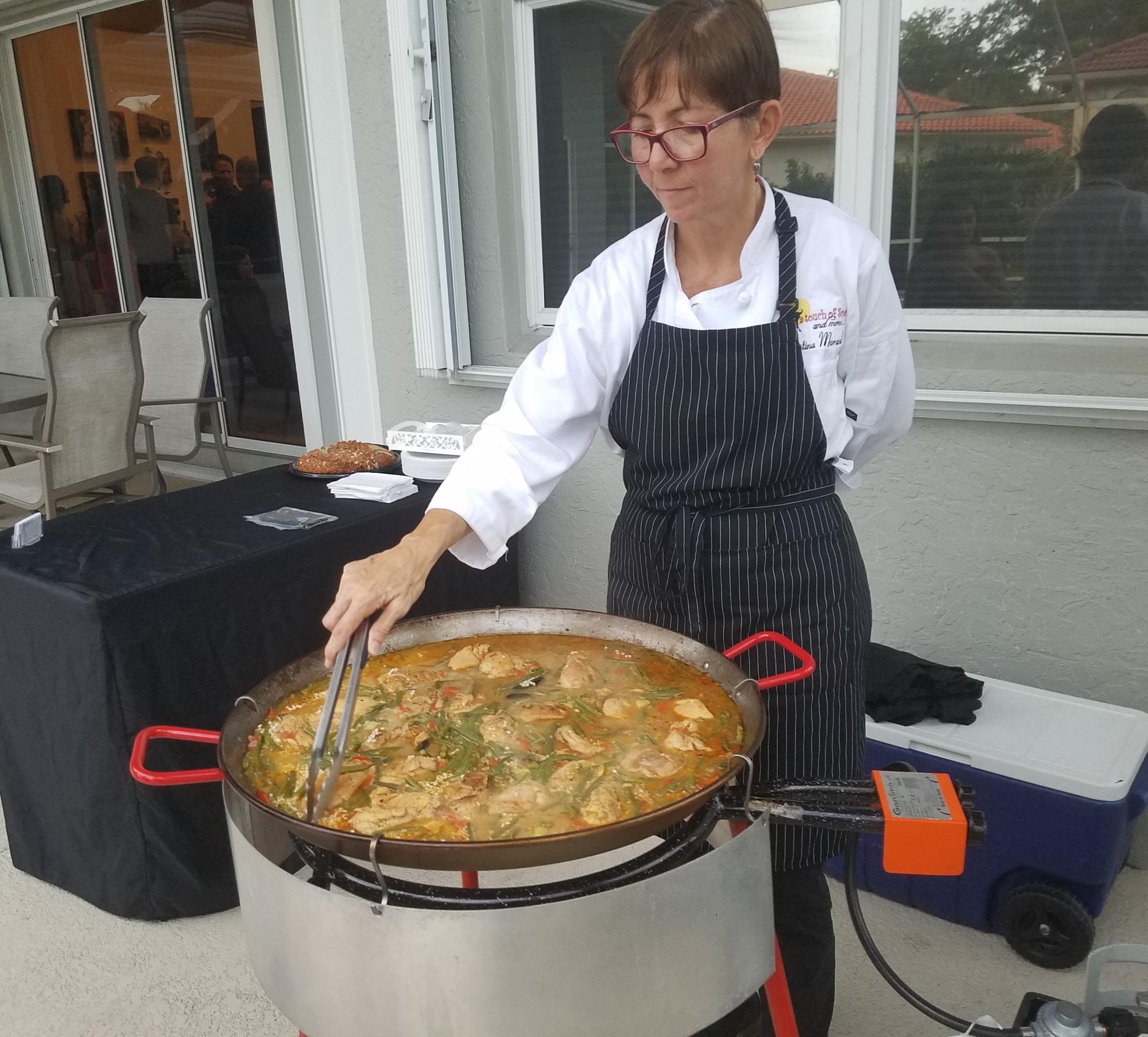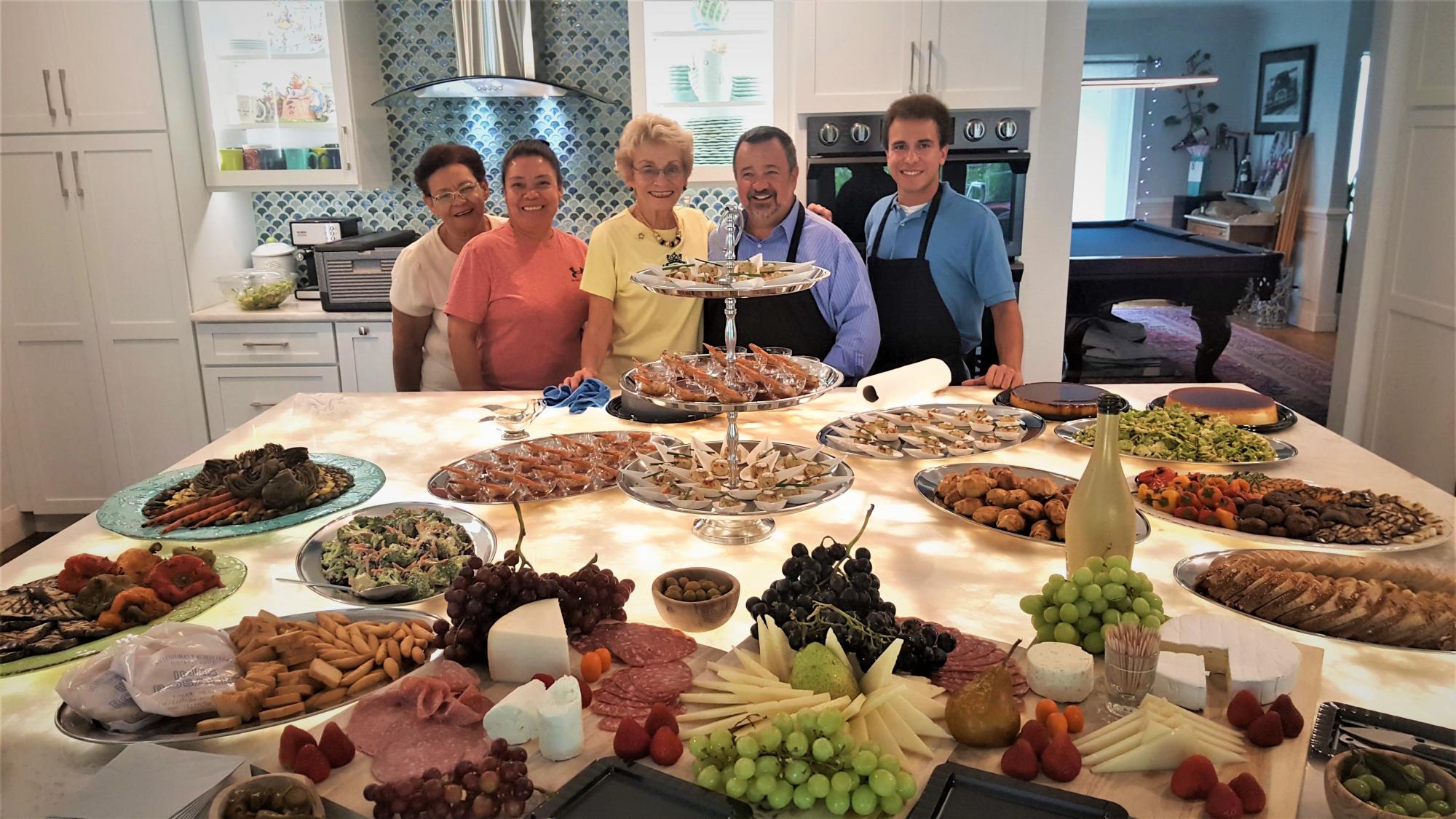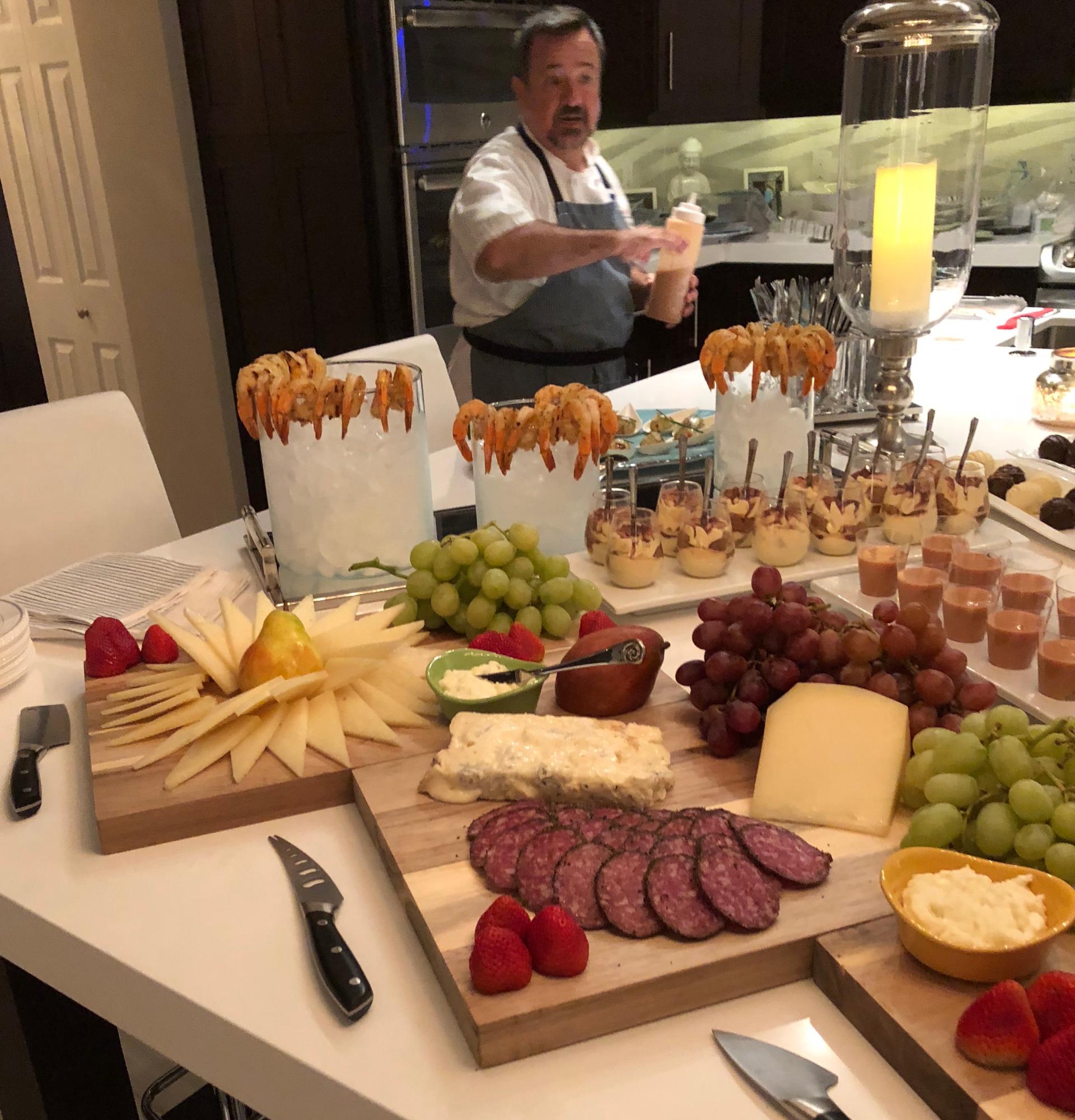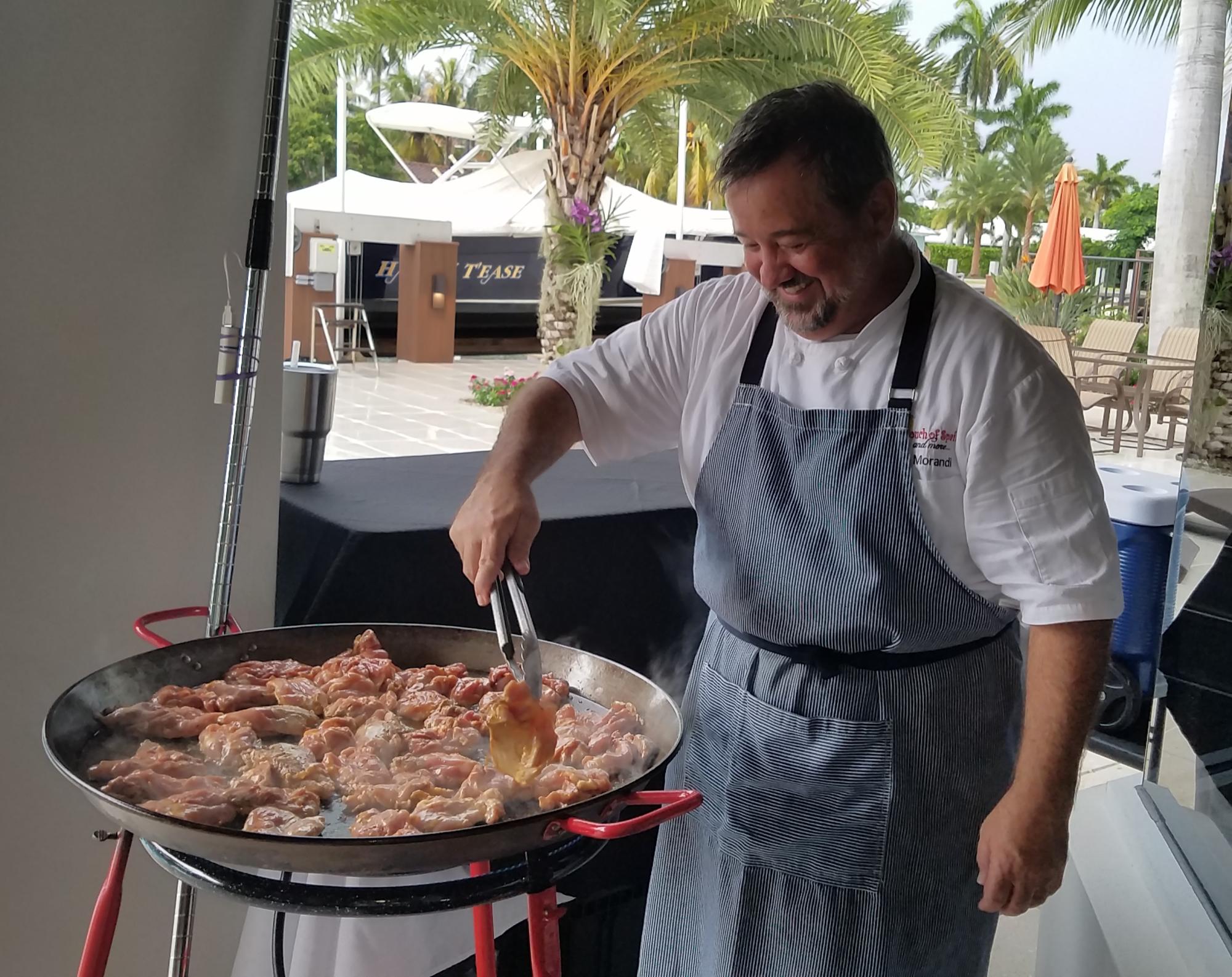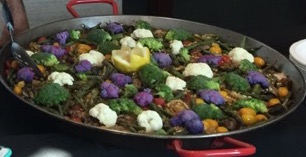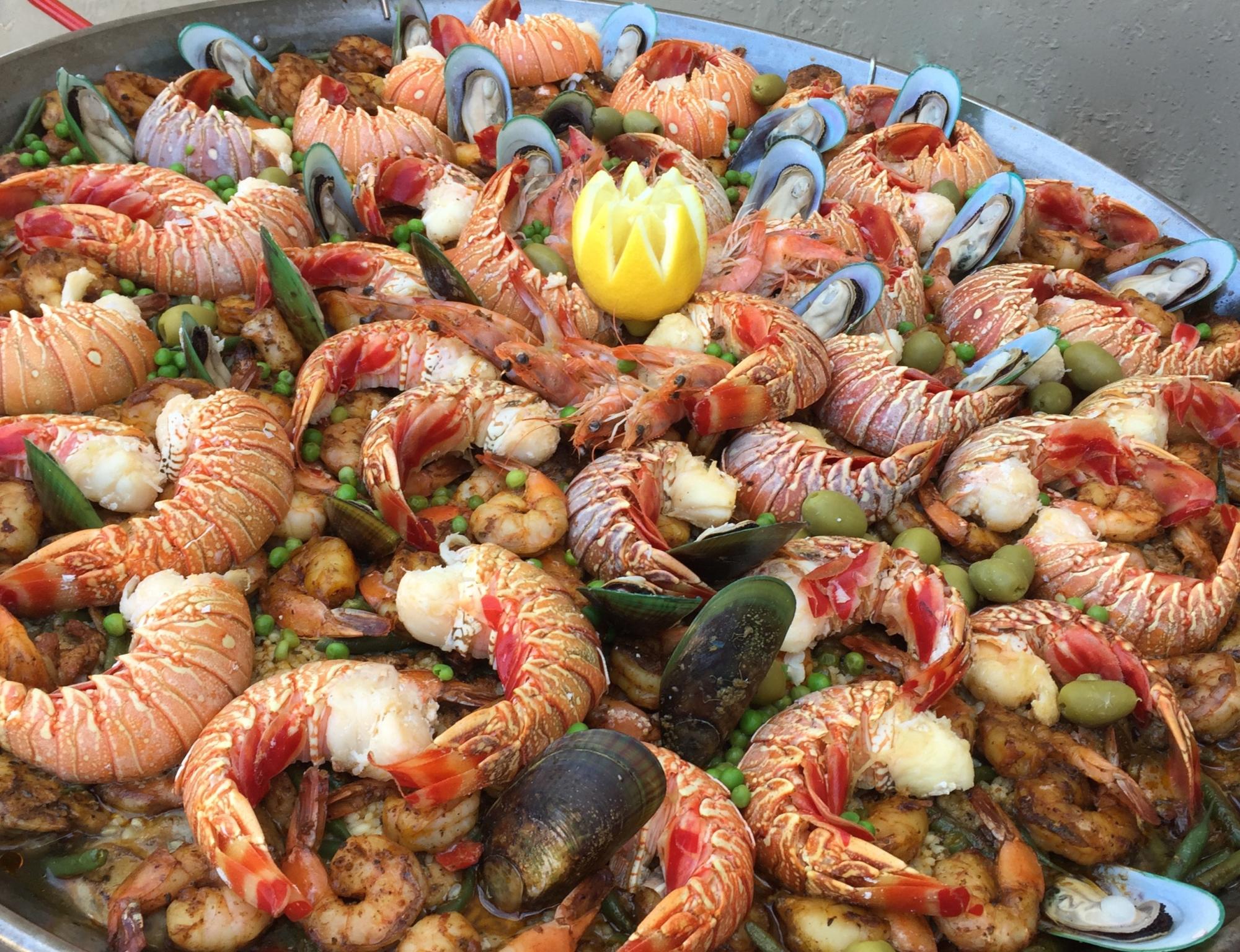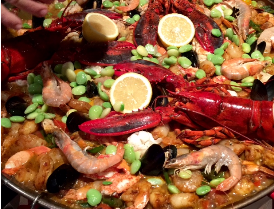 Maine lobster
Three whole cooked lobsters, as well as medallions, displayed on top of paella.
Additional $35 per person
Florida lobster
Half a tail guaranteed for each guest displayed on top of the paella
Additional $22 per person
Be sure to ask us about the possibility of adding either of these lobsters to your paella!