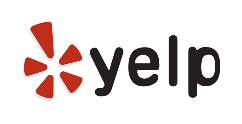 "Chef Gianni, I can't thank you enough for making our baby shower/birthday party such a success. The tapas and paella were excellent, the service impeccable. From your arrival to your departure, everything was as we discussed. We'll definitely do this again in the future"
- Alina Valdes
"Thank you, 'A touch of Spain' and Chef Gianni for creating the best social event we ever had in our building. It was magic watching the chef create such a magnificent dinner while having cocktails down by our sea wall. You made the event effortless for us and memorable for all. Thank you again for such a special evening"
- Jac Venza
"Recently I hosted a dinner using the caterer "Touch of Spain". Gianni and his wife were prompt and professional. The food was delicious and the presentation was beautiful. The dinner party was a huge success. I highly recommend their catering business."
- Stacey Luck
"…quisieramos agradecerte una vez más port us atenciones del domingo. Tu trato muy cordial, tu presentación muy professional, y tu comida muy deliciosa. De seguro te ganaste varios clients ese día. Gracias por todo"
- Dr. Gabriel and Claudia Camilo
" I am just thrilled that you did my party. You made it really special and for that I thank you!"
- Youlande Moore
" Thanks a lot, Gianni! The quiche was a big hit at my last function"
- Keisha Horn
"What you see is what you get, it really is as tasty as it looks. The true photos on their site speak louder than anything I could write. Our family and friends, ahem, absolutely love A Touch of Spain and More - Gianni and his team make the most amazing Paella Mixta et al. The tapas and dessert (signature flan) are super! A touch of Spain takes pride in their work, are kind, courteous and take the stress away when hosting 25+ guests. Tomorrow will be the 3rd time we use them in a 12 month period...had to rent tables and chairs this time, everyone invited is attending after hearing who is catering"
- V P.
"We have Chef Gianni and his team come in the spring to host a birthday party. He and his team did such a fantastic job we recently had them back again to host a retirement party. Gianni has amazing talent with the food and he delivers such a warm spirit to the home for the guests. He and his team really just fall into place. They are a joy to have and we will definitely have them back at our next party. Highly Recommended! Thank you Gianni!!"
- Tiffany M.
"Sawgrass Springs Middle School had their End-of-the-Year party catered by A Touch of Spain by Chef Gianni. His paella was extremely delicious! Chef Gianni was professional and friendly. What was different about Chef Gianni is that he was able to cater to everyone's dietary needs. We had plenty of left overs and Chef Gianni put together to go boxes for all of us. We will ALWAYS use Chef Gianni!"
- Linda P.
Check out what people think of us!